Perform Dramatics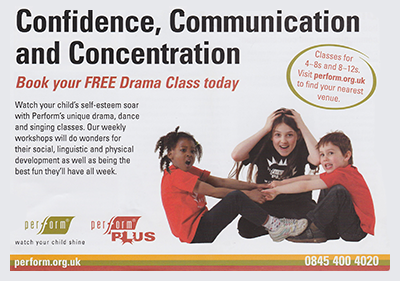 Watch your child's self-esteem soar with Perform's unique drama, dance and singing classes. Our weekly workshops will do wondersfor their social, linguistic and physical development as well as being the best fun they'll have all week. Visit our website here for more info.
Call 0845 400 4020 for more details.
See the Weekly List for more details.