Kandu Altogether Active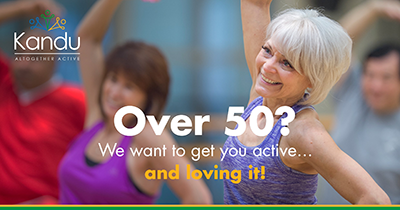 Over 50? We want to get you active... and loving it!
We've created Kandu - a comprehensive group fitness programme, specifically designed for Over 50s. Set in an upbeat yet relaxed environment, Kandu is designed for people who may be over 50, but don't want to feel it!
We have several weekly classes in Stanmore, but spaces are limited so signup today.
For more information visit www.kanduhealth.com and sign up today!
See the Weekly List for more details.