Extend Exercise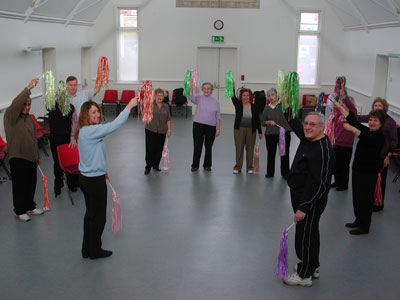 The magic of movement to music. Exercise to music for the over sixties and less able people.
Increase your mobility and independence; improve your strength, co-ordination and balance; counteract lonliness and isolation, thereby enhancing the Quality of Your Life.At Bernays Hall 10:30 to 11:30 AM every Monday. Visit our website for more information.
Please contact Rachel Karbaron on 07931 543502 for more information.
See the Weekly List for more details.