Clubok Learn Russian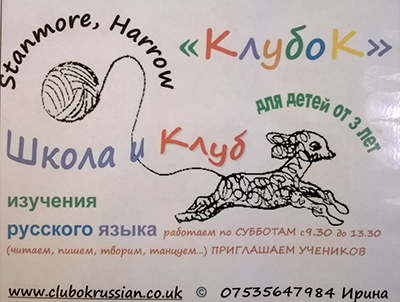 Learn russian in class and in club activities. Club suits every child from 3 up to 100 years young who is keen to speak Russian. School suits children from 3 years whose home language is Russian. Visit our website here for more info.
Call Erina on 07535 647984
See the Weekly List for more details.