Capoeira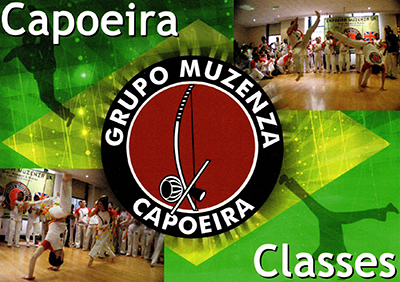 Capoeira is a Brazilian martial art that incorporates dance, acrobatics, music and game play. A fun and intense workout that will shape your mind and body.
Multiple classes - contact us for details.
For more info call Prof. Edgar "Bombril" on 07841 342874 or email capoeiraacademyuk@gmail.com.
See the Weekly List for more details.